Camps Gold Coast Horse Riding in Mudgeeraba
HAVE YOU EVER SLEPT IN YOUR FLOAT,  RIGHT NEXT TO YOUR HORSE ?
Several times a year we have fantastic camps of between 1 – 4 nights with rides during the day and relaxation and fun around the campfire at night.
We are fortunate to have several excellent locations within a couple of hours drive. These include Wyaralong Dam, a private cattle property at Mundoolun (Canungra), and our Christmas Camp at Mt. Nimmel Lodge Austinville (Springbrook)
You do not need fancy equipment and the club supplies showers, toilets and a BBQ if they are not already at the camping area. We can supply a list of things you might need, and any other helpful advice. We encourage the club community spirit and always have a "happy hour " and communal dinner. Again, family and friends are welcome to come along and enjoy camping, even if they don't ride, and kids under 18 camp for free.
CHECK OUR "UPCOMING EVENTS" PAGE FOR DETAILS OF CAMPS.
Frasers-camp
Frasers-camp
Frasers-camp
Mt-Nimmel-camp-2011
Mt-Nimmel-camp-2011
Mt-Nimmel-camp-2011
Mt-Nimmel-camp-2011
Mudgeeraba-Horse-Camp
Mudgeeraba-Horse-Camp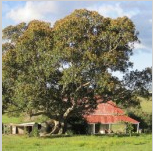 Mudgeeraba-Horse-Camp
Mudgeeraba-Horse-Camp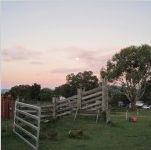 Mudgeeraba-Horse-Camp